Welcome to WKJV Radio's Top 100 Sites
Don't forget to visit WKJV Radio's Homepage.
We are very proud to bring the world old-time KJB preaching and a great variety of gospel music!
We MUST continue because. . . ."If We Don't, Who Will?"

If you have any questions or suggestions you can email me here.
Click here and add this page to your favorites!


Site Of the Moment:
Bethel Missionary Baptist Church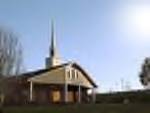 A Wonderful Spirit Filled Church Located In Spruce Pine North Carolina. Our Goal Is To Preach The Book, The Blood, And The Blessed Hope To A Lost And Dying World.
Rank
Site
Rating
In
Out
181

Pennsylvania's Southern Gospel Website



NR
0
0

Covering Southern Gospel Music In The Keystone State!
Comments
Rate this Site
182

Teens-4-Christ



0.00
0
0
A website to help teens grow closer to God.
Comments
Rate this Site
Page:
1
2
3
4
5
6
[7]
Last Update: Thu, Sep.24.2020 21:29 +0000
Next Update: Thu, Sep.24.2020 22:29 +0000
Next Reset: Thu, Oct.22.2020 14:01 +0000
Sites: 182